Digital Marketing
What we do
We produce results.
We help companies identify areas in their messaging that could be improved to identify substantially more prospective customers, increase customer retention and improve brand recognition.
Did your director or VP of marketing recently leave? Does your company need to jumpstart its digital marketing? Need help with your marketing strategy and lead generation? These are areas where we love to help. Please see some examples of our work below and contact us today to setup some time to talk.
[divider before="15px" after="10px"]
Examples
B2B Technology Companies
Marketing strategy within the B2B tech space is where we thrive. Ethereal Innovations has helped one organization reach over 5000 highly targeted leads, from both social media and live events, in the course of a 12 month period.
We are experts at:
cross promotions – harness the power of partner marketing
digital strategy – communicating the uniqueness of your brand
engagement – maximizing digital interaction and measuring it
establishing online presence – starting from scratch or rethinking your focus
visual identity – making all your touchpoints memorable
E-Commerce
We managed a complete redesign of their brand, social media marketing and launch of an upgrade to their website. While a thriving family-owned business, they were not getting full traction and results that were possible based on their loyal customer base and traffic.
SEO
Our team corrected a complete miss by the design team related to SEO during a website relaunch. In only a few days, we identified the problem, began implementing a thorough SEO strategy and saw immediate results from Google and other organic search traffic.

Social Media
In addition to the items above, Valerie leads our engagements with companies looking to fully utilize social media. We can help you get started or take your current community to the next level. The following shows the results of a successful new social media strategy that included cross-promotions with multiple related communities. The results were both an increase in targeted followers and a substantial increase in the number of people talking about the brand online.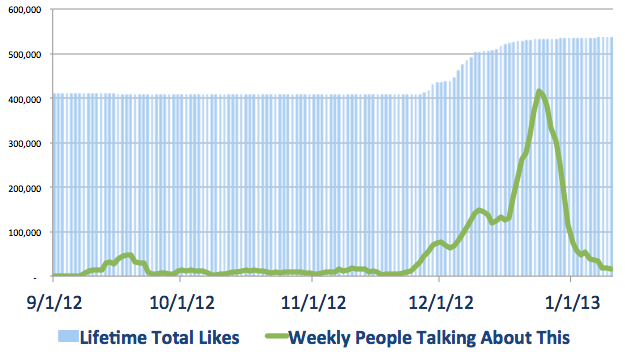 Graphic Design
We make our first impressions of a brand based on their graphic work in whatever channel you were introduced. You'll look impressive no matter where they discover you.
See our portfolio, which includes:
Social media page design
Social graphics
Banner ads
Header graphics