Conversion Rate Optimization
Increase the percentage of your website visitors and traffic who turn into customers
You're getting new visitors and views as you read this. How many of them are turning to leads? Into customers? Conversion optimization is the process where we can help you increase the percentage of views who become your next customers.
The ever-changing online landscape means that if your not keeping up to date with your audience, you're going to lose them to the competition. As our team helps with your conversion optimization, it will improve almost every other aspect of your digital marketing. In many cases, converting your current audience is a lower cost proposition than acquiring new audiences.
We believe that effective communication at the beginning of our collaboration enables us to create a "test path" that will provide measurable yet specific goals for revenue, customer loyalty and overall market share increase.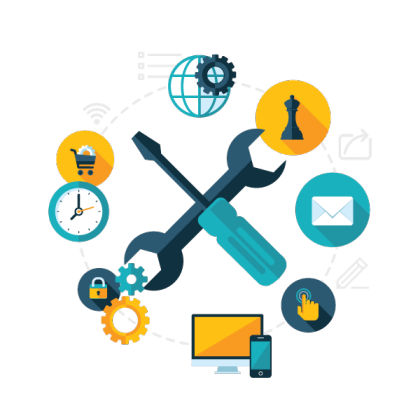 Incredible conversion optimization combines science, analytics and awesome storytelling. Do you have one of those friends that can tell a story that captures your attention and holds it to the end? That's what our team can do for your company online.

Your company has a great story. We'll take your story and do the work to tell it in a way that resonates with your audience, and ultimately, convert more of your viewers to customers. It's a process, and one that you shouldn't have to deal with. We do it for you and bring you in at just the right times.
We Turn Mere Traffic Into Sales
We eliminate any unnecessary requests for information and other roadblocks by streamlining the process by which people make a purchase or request for your services.
We offer the most effective CRO techniques, A/B split testing, multivariate testing, as well as various other methods such as changes in site layout, proximity, color, fields and journey paths. We utilize all of this information until we determine which combination of the above produces the highest conversion rate.
Our team can either train your team to make continual improvements to your site and accounts or we can do it for you. We love to clear "tasks" off your table so you can focus on running your business.