Absolute Links vs. Relative Links – SEO Value
"If you are looking to drive traffic to your site via content and/or graphics, look to Ethereal Innovations. They have become an agency I can count on to create exactly what I envision, try with little to no direction from me. Ethereal Innovations knows our brand and knows exactly what our readers want to see and read. They have quickly become an asset to our team."
For a long time, reciprocal links have remained at the forefront of most inbound linking strategies. This is going to have to change. Google now discounts all reciprocal links. The algorithm has been altered to identify the exchange of links by two parties for the purpose of increasing their number of inbound links.
The concept of reciprocal linking defies Google's original intention with the algorithm. Quality content should attract links. The exchange of links is nothing more than a mutual agreement to unjustifiably promote others' content with the end goal of promoting your own. Google doesn't particularly like this (see Link Schemes).
Some even claim that Google is now able to identify three-way linking schemes (i.e. website A links to website B, who links to website C, who links back to A). Whether this is true or not is hard to say. One thing is for certain though: inbound linking strategies should NOT be centered around reciprocal linking. This manufactured form of link creation is not well-received and is ultimately a waste of time. Instead, focus on creating unique, high-quality content in a given niche. The links will ensue.
When assessing page structure and layout, there is a subtle, yet strategic way to use images in an SEO-friendly manner (beyond ALT tags) that improves your search rank while allowing you to integrate the necessary marketing message(s). Confused? Let's look at an example:
Suppose you operate a travel site and you want to optimize a given page for the term "Las Vegas hotel". Suppose that you also want to include an enticing marketing message such as "Book now and save 20%!". The aforementioned tagline lacks descriptive text but possesses persuasive characteristics. That being said, you may want to place the tagline in an image and the key phrase (i.e. Las Vegas hotel) in a header tag. This places emphasis on the desired term, yet still provides a marketing opportunity without compromising keyword consistency.
In other words, images are a great place to insert marketing messages that lack the necessary keywords and phrases. Leveraging this technique will ensure that descriptive text is indexed, while less marketing jargon is overlooked. The combination of keyword-rich content and enticing messaging will satisfy both sides of the strategic equation.
SEO is not an exact science. This becomes apparent when trying to incorporate both SEO and branding into a strategy. This process is finicky, to say the least. On the one side, SEO deals with the placement of keywords and phrases. On the other side, branding deals with company loyalty and culture. Incorporating both sides dilutes the prominence of both. But eliminating one or the other may not meet all strategic and marketing goals.
Once again, it should be emphasized that SEO is a series of guidelines rather than an exact science. Having said that, the following recommendation can be used to satisfy both sides of the equation. In general, keywords and phrases (i.e. SEO) should remain the focus of any early-stage company, while the incorporation of company branding should appear later in the evolution. This is simply a general statement and should not be taken word for word.
The reasoning is pretty straightforward. At first, no-one knows the name of your company, but perhaps they are searching for your products or services. In other words, you want to target keywords and phrases that focus on your offering rather than your company. As you build loyalty and credibility, branding becomes more important. It's at this point that you may want to incorporate corporate messaging to strengthen the relationship with customers and instill trust in your brand.
One final thought about branding: if a searcher types in the name of your company, they are likely to find your website anyways. This is due mostly to anchor text and back-links. Therefore, optimizing for the company name is rather insignificant in most cases. The debate between absolute links and relative links continues to live on in the SEO world. The individual significance of each has been contested, but it is widely regarded that absolute links provide better SEO value on the whole than relative links.
Many believe that absolute links have less potential for getting messed up when search engines index your page. It shouldn't really make a difference, but many conclude that this is reason enough.
Furthermore, content scrapers and RSS services may 'repurpose' your content legitimately (or not). In either case, shouldn't a proper back-link be attributed to your site? This situation favors absolute links. Although this is a minor argument, it's still worth considering.
Adrenaline fueled servant, CEO, inventor on 16 US & International patents, husband & full-time Jedi. Add in faith in Jesus, outdoors, adventure & fun with team Sideqik.
Latest posts by Kurt Uhlir (see all)
About us and this blog
We are a digital marketing company with a focus on helping our customers achieve great results across several key areas.
Request a free quote
We offer professional SEO services that help websites increase their organic search score drastically in order to compete for the highest rankings even when it comes to highly competitive keywords.
Subscribe to our newsletter!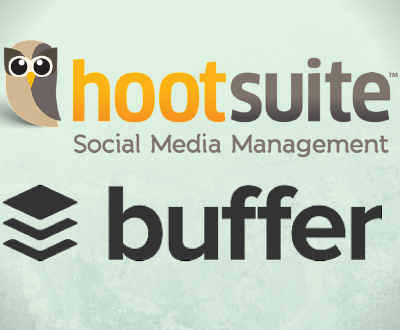 Last week was big for social media scheduling. The two most popular platforms,…