Marketing Partnerships for successful campaigns
Running a successful marketing campaign by partnering with other brands.
Marketing partnerships are something marketers do all the time in all kinds of ways but often unintentionally. They increase your reach at an incredible scale when done well and they can also be incredibly frustrating when one or more partners doesn't know what they are doing.
Using the right technology for the goals you have in mind is vital, as is vision casting to your partners.
Start with the theme.
This will be the foundation of your campaign. Think about the current season and what your consumer looking for right now. Next, think through your goals.
Choose a theme that is general enough to give you a lot of brands that will fit the theme, and yet specific enough that a consumer will connect with it.  (A theme too general would be "The Sea." That is broad but a consumer won't connect. Cruises, Beach Vacations, etc are good.)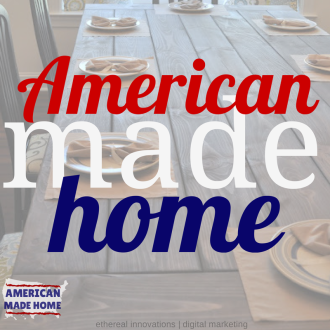 For this campaign, we chose: American Made Home
Past examples of our themes are: American Apparel, The Great American BBQ
Now you want to reach out to brands that fit your theme. Make a master list of brands you would like to invite. Then put them in order of brands you would most like to partner with, keeping their audience and reach in mind. Invite far ahead of time and vision cast the possible benefits as you talk about each brand.
Consumer incentives
Along with the partners, you want to be thinking through consumer incentives. This is crucial because you need to give people a reason to engage with your campaign. In order to give people a reason to engage, you must first put energy behind understanding them. Arrogant marketers assume that consumers think just like them, this is not data-driven marketing.  Put a great deal of effort behind understanding the audience you are working to acquire.
In this promotion, a number of the partners wanted to give things away. The high value of prizes brought a huge number of people through the promotion, giving brand awareness to every partner we invited.
Interested in learning more about Partner marketing?  Check out our friends at
Sideqik
.  They created the technology we used -for our incredibly successful partner marketing campaigns.
Here is an infographic taking you through the reasons WHY we do partner marketing and then a few tips on HOW: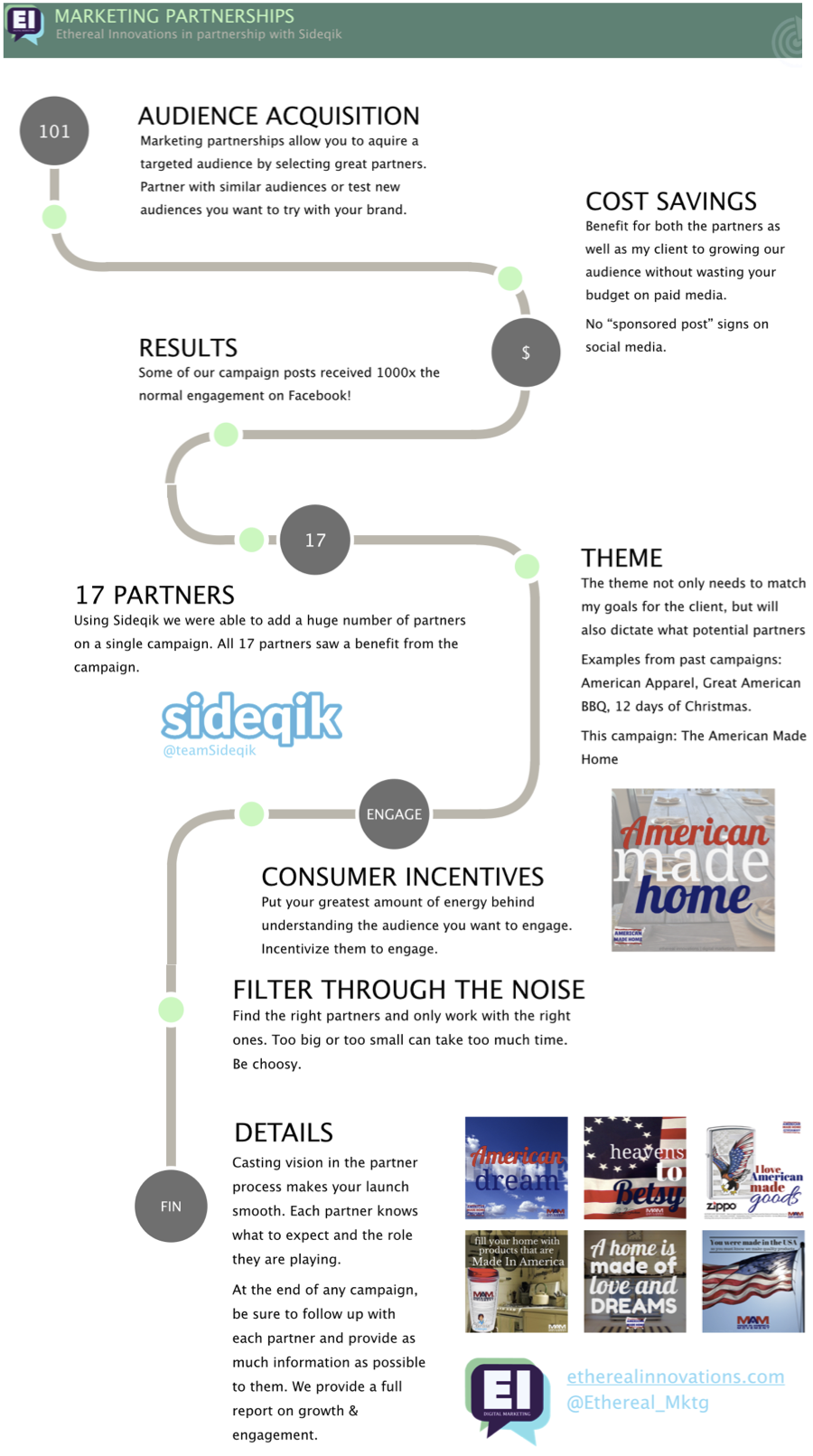 Marketing Director and cofounder at Ethereal Innovations. Valerie is on a mission to rescue companies from boring, lifeless, fact spewing marketing communications by becoming more personable and fun.
Latest posts by Valerie Uhlir (see all)
About us and this blog
We are a digital marketing company with a focus on helping our customers achieve great results across several key areas.
Request a free quote
We offer professional SEO services that help websites increase their organic search score drastically in order to compete for the highest rankings even when it comes to highly competitive keywords.
Subscribe to our newsletter!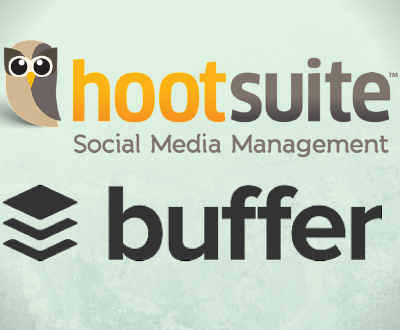 Last week was big for social media scheduling. The two most popular platforms,…