When your company is ready to try content marketing, viagra 40mg you quickly start wondering how to best promote your new blog.  Promoting your blog well is the only way to get noticed with 1.4 million blogs being published everyday. In this article we will take you through the initial steps that will help you get noticed.
Step 1: Optimize + Keyword choice
Your blog post needs Google to give it the respect it deserves, but in order for search engines to give you the time of day you need to tell them what your post is all about. If you're using WordPress (about 18% of all blog posts are hosted via WordPress). Start by thinking of the keywords you want the article to be about and create your title around that. Fill in meta tags, descriptions and alt text areas with the keywords your article is about. Be sure to ask yourself if the article is relevant to your readers and current.
I recommend downloading the SEO Yoast plugin. Before you hit "publish" see what ranking it gives you for SEO. Your goal is a green, but the occasional yellow rank is acceptable.
Make sure you are familiar with tools within your blog. For example, make use of headers so your readers (and Google) know what sections they are reading. Use bullet points so that content can be skimmed quickly for main points. Not everyone will read your entire article, so make sure the most important information is at the top.
Step 2: Social sharing
It is important to post your blog to social media sites (such as Facebook, Twitter, Google+). Readers will share quality content. As they discover that your feeds post links to good content, they will not only follow you – they will encourage others to follow as well. Clearly written titles and headers will make it more likely that your blog post gets shared on social media.
Feel free to post the same link more than once, but don't use your social networks spammy. Keep in mind the brands that you enjoy following on your personal account, and you'll get a good feel for how much content to share and how often.
Add plugins that allow people to share the content right from the article. If they are enjoying the content and think their network will benefit, you want to be sure it is easy for them to share.
Step 3: Images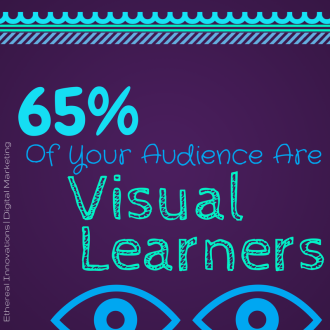 A relevant image is sure to catch the attention of your audience. Add at least one to each post. The most important image is often called your "featured image" and will be what populates on social networks as the image for your post. This is also what will be available should your reader want to Pin on Pinterest. It is vital that you not only title the image with a relevant title, but also fill in the alternative text for your image. This alt text is used by Google and is also the default text for the pinterest description.
Step 4: Call to Action
Great marketers know the value of a clear call to action. These are effective at the end of your post and are often a question to encourage comments from the reader.
Be sure to also add a clear call to action in your social media posts with words like "click here" or "Read more at:"
These words make it obvious to your reader that the link is going to take them to more information – you are leading them to an action.
Step 5: Test all links
Testing is important before publishing anything. Blog post are no exception. Test all of your links, read through the post, and fix any misspellings.
"It's better to have loved and lost than see a typo after hitting publish." -@VeryValerie
   What has worked well for you to draw readers to your blog?
Marketing Director and cofounder at Ethereal Innovations. Valerie is on a mission to rescue companies from boring, lifeless, fact spewing marketing communications by becoming more personable and fun.
Latest posts by Valerie Uhlir (see all)
About us and this blog
We are a digital marketing company with a focus on helping our customers achieve great results across several key areas.
Request a free quote
We offer professional SEO services that help websites increase their organic search score drastically in order to compete for the highest rankings even when it comes to highly competitive keywords.
Subscribe to our newsletter!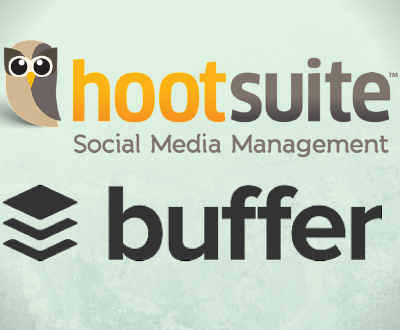 Last week was big for social media scheduling. The two most popular platforms,…