Successful Campaigns by Ethereal Innovations Featured at TAG Marketing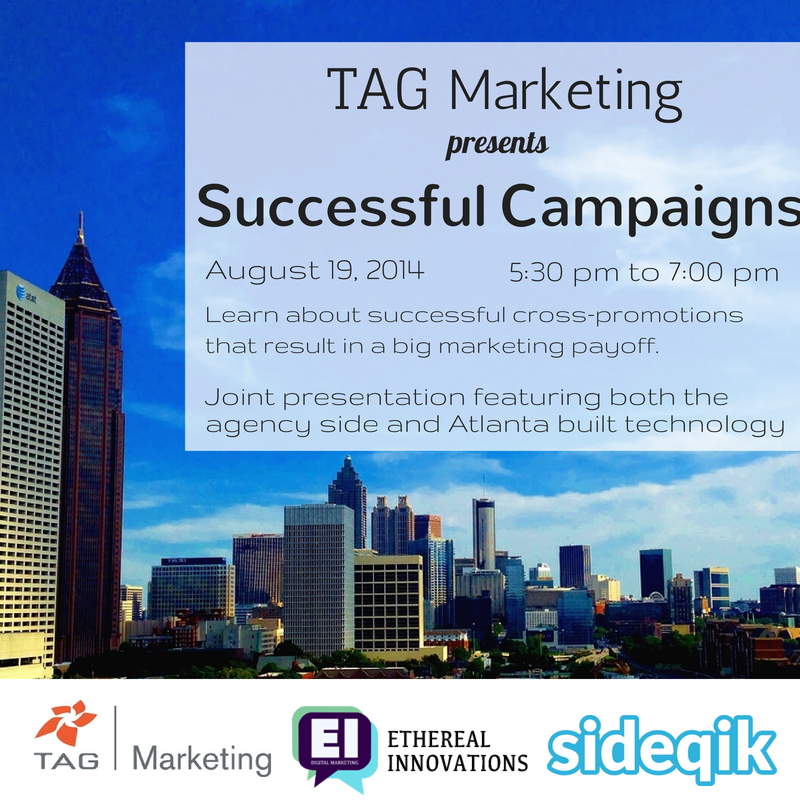 TAG Marketing Presents "Successful Campaigns":
Date: August 19th, shop 2014
Time: 5:30 pm – 7:30 pm
Where: Jabian Consulting, 1117 Permiter Center W, Atlanta, GA
We're super excited to be part of this joint presentation about successful marketing campaigns and highlighting Atlanta built technology. Here's a little about what to expect at the event.
Campaign to be covered
The Made In America Movement consistently uses cross-promotions and marketing partnerships for a big marketing payoff. Using unique technology and an updated digital marketing strategy, MAM has been able to drastically expand both the membership base and traffic, without increasing the size of their team. This session will be a joint presentation including both the technology and creative side and will walk through a specific campaign and offer actionable tips for your campaigns.
About Ethereal Innovations
Ethereal Innovations is a boutique marketing firm that helps companies tell great stories. Stories that increase sales, engage employees and inspire brand influencers. The firm actively works with The Made In America Movement, Tony Barnhart (sport writer and TV personality) and multiple consumer and business brands.
About Sideqik
Sideqik makes it easy for brands to maximize the results of their marketing partnerships to reach new customers and increase revenue. Sideqik provides solutions to take the headaches and risk out of cross-promotions, content promotion with marketing partners and other traffic-driving partnerships. Sideqik enables companies to identify their highest value partnerships, easily execute lower-risk agreements, setup campaigns optimized for each partner, handle workflows, optimize scheduling and measure the ROI to deliver top-line growth.
About TAG Marketing
The Technology Association of Georgia's Marketing Society's mission is to build a vibrant community of innovation and knowledge sharing for technology marketing professionals. We conduct quarterly forums designed to foster exchange of ideas around relevant and practical topics in technology marketing. We also host the annual Tech Marketing Awards to recognize innovators and celebrate successes.
Marketing Director and cofounder at Ethereal Innovations. Valerie is on a mission to rescue companies from boring, lifeless, fact spewing marketing communications by becoming more personable and fun.
Latest posts by Valerie Uhlir (see all)
About us and this blog
We are a digital marketing company with a focus on helping our customers achieve great results across several key areas.
Request a free quote
We offer professional SEO services that help websites increase their organic search score drastically in order to compete for the highest rankings even when it comes to highly competitive keywords.
Subscribe to our newsletter!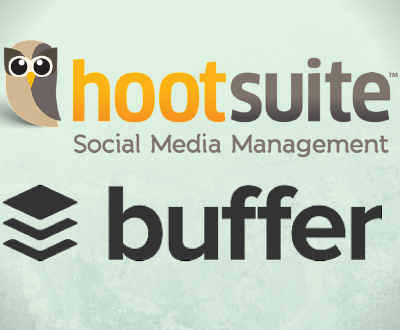 Last week was big for social media scheduling. The two most popular platforms,…