EI Is Now Searching for Marketing Interns
Who we are:
Ethereal Innovations has three separate parts: investments, drug advising businesses, medical and marketing consulting. Presently out most active involvement is within marketing. Our company helps organizations with all areas of marketing depending on their needs. For our e-commerce clients this means email marketing, rehabilitation SEO, landing page optimization and social media. Other clients have content needs and we create that for them and post it to their blog or schedule it to post in social media. This internship is specifically within the marketing group.
What you'll learn:
The internship will be highly educational and teach you about how concepts and strategies actually apply in the real world. You will learn a great deal about marketing, finding a brand's audience, graphics for social media, lead generation, and using analytics. 
Who we are looking for: 
Someone who desires to learn and grow in multiple areas of marketing.

A user of social media. If you don't use it, you don't get it. You should have a Twitter account, Facebook profile, Instagram account, LinkedIn or some combination of these that you use actively. 

Availability to be able to work at ATDC. Hours are flexible to fit your schedule, however you must work a minimum of 15 hours per week for this internship.

Professional with personality. EI is an agency, we like to have fun and avoid the corporate feel, but we act professional at all times. 

Pay it forward mentality. At the end of the day it isn't just $ that drives us, but a passion to help people and great organizations. 
Please contact Valerie Uhlir if you are interested at:
Note from the author/fellow intern:

My name is Alexis Edney and I am psychology major, management and organization minor at Spelman College. I have been interning with Ethereal Innovations since mid-May. I've had a great time working with Valerie. You get a hands on experience working with companies on their marketing campaigns. Each of the interns works on something different, but we are all doing tasks that are important for each of the companies Ethereal Innovations works with. I also like the start-up atmosphere–it's more relaxed than working in a corporate setting. If you're looking to learn from a great hands on experience in a comfortable setting with the flexibility of being able to work around your schedule, you should definitely apply for this internship!
Junior psychology major, management and organization minor at the illustrious Spelman College. Fashionista, blogging about fashion and life at www.lextalkfashion.com
Latest posts by Alexis Edney (see all)
About us and this blog
We are a digital marketing company with a focus on helping our customers achieve great results across several key areas.
Request a free quote
We offer professional SEO services that help websites increase their organic search score drastically in order to compete for the highest rankings even when it comes to highly competitive keywords.
Subscribe to our newsletter!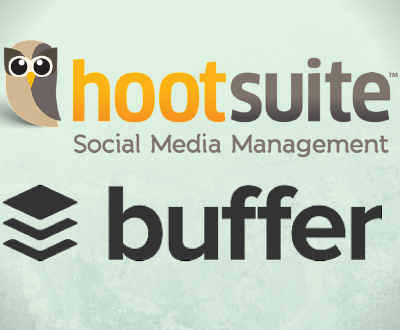 Last week was big for social media scheduling. The two most popular platforms,…