Company Page
Creating a LinkedIn company page is essentially just like creating a professional Facebook page. It is great for business to business companies, purchase agencies, and vendors. In LinkedIn followers are 78% more likely to respond to InMails.
The Basics of LinkedIn
There are three images that you should upload:
Banner (646 x 220 pix minimum dimension)
You can view the top 10 pages to get ideas on different banners.
Standard logo (100 x 60 pix)
Square logo (50 x 50 pix)
Featured Groups
Many companies have groups that they manage. You can add up to three groups that you are a member of and have those links on your page.
Segmented Product Pages
There are a few different items you should have on your product page:
Banner image (646 x 222 pix)
Call to action buttons (important for hiring information for potential employees)
Bit.ly links (in order to keep track of analytics)
Add as many "products/services" as possible (in order to get recommendations and people's followers/connections can see that they recommend your product/service)
Personalize product page audience if needed (with personalize banner image or calls of action. These pages can be segmented by geography, industry, seniority, function, etc)
Targeted Updates
It is advised to make targeted updates at least once a day. The great thing about targeted updates is that you can make it so only a targeted audience views the information to make it more personal for the audience.
Insights
View your followers at least once a week to see who recently followed you. Consider making connections with your followers. You can also view follow demographics to see if region, function, or industry are aligned with your company's recruiting efforts.
Premium Career Page
If you choose to pay for a premium career page, here are some advantages you get:
Rich media careers page (multimedia)
Displayed jobs on LinkedIn
Segmented audiences (an easy way to do this is to duplicate & make minor changes for each audience)
"Work for Us" ads
Search within followers (however, this function is with recruiter corporate accounts only)
Keep in mind that people are mainly coming to your LinkedIn page for the careers section. Take a look at HP's career page to view a prime example of a great careers page.
Final LinkedIn Checklist:
Create an impactful banner
Feature your groups
Be creative with products and list many
Segment product audiences
Make call to action & tracking URL on product banner images
Create daily targeted updates
Analyze your followers
Junior psychology major, management and organization minor at the illustrious Spelman College. Fashionista, blogging about fashion and life at www.lextalkfashion.com
Latest posts by Alexis Edney (see all)
About us and this blog
We are a digital marketing company with a focus on helping our customers achieve great results across several key areas.
Request a free quote
We offer professional SEO services that help websites increase their organic search score drastically in order to compete for the highest rankings even when it comes to highly competitive keywords.
Subscribe to our newsletter!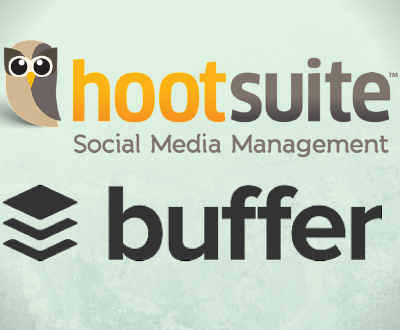 Last week was big for social media scheduling. The two most popular platforms,…