Is your twitter feed rather boring? Well, if it is you are in great luck. Twitter provides us with suggested people to follow, but it's always better to get to refereed by someone you trust. So we are going to provide a full list of twitter handles you should be following if you do not follow them already. No one likes a boring twitter feed, so take a look at this below and follow away.
---
(actress – you know her from the office, but her best work is on here).
Go to sleep in the clothes you wore to work, peel off all your clothes in the middle of the night, wake up cuddling your jeans

— Mindy Kaling (@mindykaling) June 27, 2014
(longest Jeopardy contestant of all time turns out to be 140 characters of genius)
@

RonanFarrow
"I got one less problem without you" – Nancy Pelosi's feelings about Eric Cantor — Ronan Farrow (@RonanFarrow) June 21, 2014
(a mix of funny and inspiration, but mostly hilarious)
No one knows how to find the sweet spot between creepy and friendly like Chick-fil-A employees. — Sammy Rhodes (@sammyrhodes) July 8, 2014
(he doesn't tweet often, but when he does you'll break a rib laughing)
I'm going to stop you right here. Unless you fell off the treadmill and rolled off, no one wants to hear about your workout. — OneArm Don (@OneArmDon) June 29, 2014
(Tripp has some viral video fame & his honest wit will make you smile)
So is an Oprah Chai Tea skinny or not? What year are we talking?

— Tripp Crosby (@trippcrosby) May 29, 2014
"Jean-Ralphio on Parks and Rec, Clyde Oberholt on House of Lies, Randy on Randy Cunningham, Performer at the UCB Theatre, Calvin and Hobbes/Simpsons enthusiast."
How am I expected to trust my gut when at 2am it tells me to eat two slices of pizza, a cupcake and an orange Sunkist?

— Ben Schwartz (@rejectedjokes) June 28, 2014
(there was a battle to keep his name, but the singer had a sense of humor about it and let "NOT" keep the handle)
It's so hot out today, I'm sweating harder than Florida Georgia Line trying to name a Hank Williams song. — NotKennyRogers (@NotKennyRogers) June 25, 2014
(Mix of marketing knowledge, wit and inspiration – She is on a mission to be the funniest person you know.) 
I just opened WebMD & it said, "calm down, hypochondriac." — Valerie Uhlir (@VeryValerie) May 12, 2014
(she offends everyone equally – and she is Ginger from gilligan islands daughter)
The best thing about all the "check-in" apps on social media is they tell us where people are so we know not to go there. — caprice crane (@capricecrane) June 18, 2014
"Author of Shit My Dad Says and, coming May 15th, my new book I Suck At Girls. My dad's in it, don't worry. This account is where I publish the shit that he says "
"I like babies, just saying they live inside a host body and feed off it. That's a parasite…Yes, I could raise a tape worm and love it."

— Justin (@shitmydadsays) December 4, 2012
(Jack In The Box is a brand doing twitter correctly. They are hilarious and trendy.)
#RonaldMcDonald got a makeover. #McLifeCrisis?

— Jack in the Box (@JackBox) April 25, 2014
@Fit_Kev I'm just back from the beach and the Kevin Report goes covert for 24 hours…ah well, enjoy @letour ! — Jim Bitner (@CoachJim1024) July 7, 2014
Are you getting enough sleep? What is your body telling you? In times of high stress, you may need more rest. pic.twitter.com/3I5HDVSEy9

— Daily Health Tip (@CardioBuddy) July 2, 2014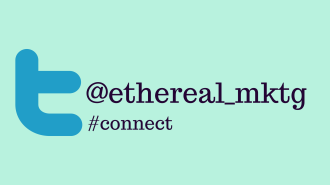 Junior psychology major, management and organization minor at the illustrious Spelman College. Fashionista, blogging about fashion and life at www.lextalkfashion.com
Latest posts by Alexis Edney (see all)
About us and this blog
We are a digital marketing company with a focus on helping our customers achieve great results across several key areas.
Request a free quote
We offer professional SEO services that help websites increase their organic search score drastically in order to compete for the highest rankings even when it comes to highly competitive keywords.
Subscribe to our newsletter!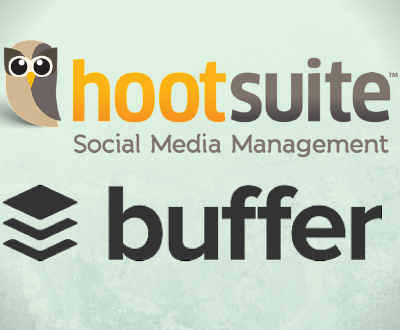 Last week was big for social media scheduling. The two most popular platforms,…